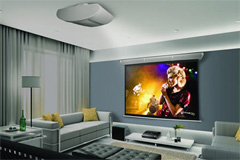 At AV-Connection, we perform assembly and installation tasks, whether related to the sale of new equipment or servicing of existing.




• Installation and servicing of radio/TV equipment and indoor antenna installations (attic antennas, cable TV systems, etc.).
• Installation of furniture, AV equipment, televisions and projectors
• Setup and configuration of TV and Hi-Fi System
• Complete installation of home theatre to your specifications.
• Complete installation of sound systems and interactive solutions for restaurants, cafés, sports halls, institutions and businesses

We perform installations in most of Jutland and on Funen, based in Sønderborg and Odense SV., respectively, and we also have external antenna partners based in both Gråsten and Broager in South Jutland.

Simply contact us for additional information and help for your particular need.


Our pricing is simple and fair, as we only charge a fixed hourly rate of DKK 598 incl. VAT for installation and regular setup, charged per half hour or part thereof. In addition, of course, there is the price of the goods being installed. For technical AV installation tasks, the hourly rate is DKK 898 incl. VAT.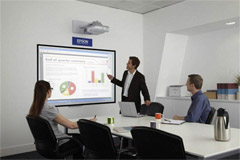 • We have no hidden fees or additional charges (service vehicle, environmental charges, invoicing fees or the like). This means that you only pay for the time we spend, although we count from the time we start the vehicle until we return. If there are other customers in the same area, driving time will be split, so you pay the lowest price possible. We also offer to take used packaging back with us, you also pay only for the time spent on disposal.

• For installations, we use exclusively quality products from, among others, Vogels, BOSE Professional, SONOS and Danish Triax, which we can vouch for the quality of. The best part is that YOU get them at our LOW online prices, and we therefore do not charge you higher prices for the products used in the installation!

• Want to do some of the work yourself to save money? Order most goods online in the web shop before our technician arrives, i.e. the items that you already know you need. That saves you both time and thus the price for us to do this. We are absolutely fine with that - no problem! Please always consult us before ordering.

• With AV-Connection, we perform a proper installation and thus do not compromise with poor materials or half measures. This, of course, is because we care about what we deliver and only want satisfied customers, who will recommend us to others.



---


• AV-Connection Odense on telephone +45 3510 3030 or via email odense@av-connection.com
• AV-Connection Sønderborg on telephone +45 7442 1078 or via email info@av-connection.com.



We look forward to serving you!